It is with great sadness that we learnt of the death of Dr J-P van Besouw.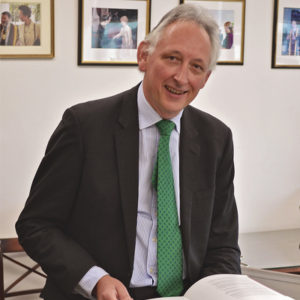 J-P was a consultant in Cardiothoracic Anaesthesia at St George's Hospital in London and was the president of the Royal College of Anaesthetists between 2012-2015.
He was also a fantastic teacher, mentor and colleague. As a trainee at St George's he encouraged me to become involved in trainee representation and was immensely supportive of trainee events that we arranged, always giving of his time to come and talk to trainees about how the RCoA was helping to move the profession forward. He was also immensely supportive of me personally when I started my life as a Consultant at St George's. Despite being unwell for sometime he faced his illness with characteristic humour and continued to keep in contact with friends and colleagues via twitter!
Both St George's Hospital and Anaesthesia will be lessened at his passing, but he leaves a legacy that will be remembered for many years to come.
It was a pleasure to know you J-P.
Dan Owens