On Tuesday 09th May Dr Dan Owens and Sarah Pickery Clinical Nurse Manager visited some of our outlying hospitals to discuss the Helimed transfer service and to gain insight into issues faced by our colleagues away from the base hospital.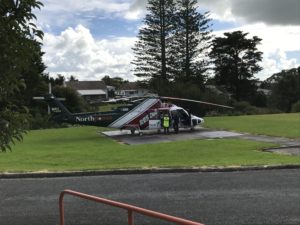 We were fortunate in being able to use the Helicopter to transport us to Rawene, Kaitaia and Bay of Islands Hospitals, where we had productive discussions on ways to improve the service and support our  peripheral hospitals.
We were even able to invite some of the school children from Rawene Primary School to be shown around the Chopper by Steve (Pilot) and Grant (Engineer)!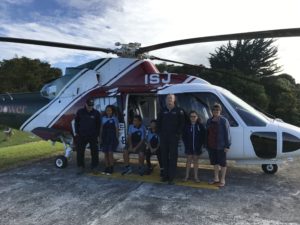 We hope to make this a regular occurrence and want  to thank NEST for their support in making this happen.